Your partner in developing impactful educational interventions to address and prevent professional misconduct.
We understand the risk to patient safety when professional misconduct goes unaddressed. At PBI, we partner with regulators and organizations to provide clinicians with the tools necessary for safer practice.
How to Refer a Clinician to a Remedial Course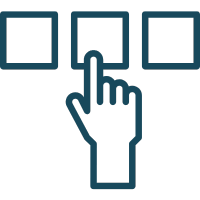 1. Select appropriate course(s)
Our team is available as a resource to assist you in determining the most appropriate course(s) for a specific situation. Call 904-800-1237 or review the Course Selection Guide to get started.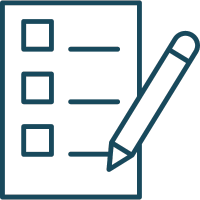 2. Communicate expectations to licensee/clinician
When communicating with the clinician, specify the selected course(s) in written referral documentation (e.g., order, stipulated settlement, performance improvement plan, etc.)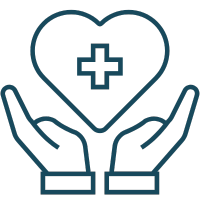 3. Receive confirmation of course pass/fail
Clinicians that successfully complete and pass their course will receive a CME certificate. If a participants fails, PBI Education will notify the referring organization of the reasons for failure.
The PBI Education Difference
Intensive, process-focused approach
Multidisciplinary courses, limited to 15 (or fewer) participants
Development of multilayered Personalized Protection Plan®
Post-course reports (AIR Letters) available to referring organizations for additional insights
CME-accredited, independently funded
Internationally recognized faculty
---
PBI Post-Course Report: AIR Letter
An Accomplishments, Impressions, and Recommendations Letter, or AIR Letter, is a post-course report and a resource for regulatory agencies, organizations, and professional programs. The letter acts as a supplement to the PBI Education Certificate of Completion.
PBI Virtual Live Classroom®
The Virtual Live Classroom utilizes Zoom to provide impactful education in a safer, more accessible environment. After more than three years of delivering remedial education through a virtual platform, we have found that virtual courses accomplish the same objectives as traditional in-person courses, and provide many unexpected advantages.
Referral FAQ's
What are the steps to refer a professional to a PBI Education Course?
Determine an appropriate educational plan

Choose the appropriate course(s) and edition
Decide if post-course follow-up or coaching is needed
Determine whether a post-course report is needed, referred to as the Accomplishments, Impressions, and Recommendations (AIR) Letter

Make a referral in writing

Letters of reprimand, consent orders, or performance improvement plans may suffice if all necessary referral details are included
Provide the course participant with the referral document to submit to PBI upon enrollment. The document may also be sent directly to PBI.

Participant registers for course(s) and provides PBI the referral documentation
What should be included in referral documentation?
Referral documentation equips faculty for course facilitation and ensures that the concerns which led to course referral are appropriately addressed in the course.
Common referral documents we request be submitted include letters of reprimand, consent agreements, or performance improvement plans. The following elements in the document make for the most effective referrals:
Full name and license number of the participant
A detailed synopsis of the specific incident(s) leading to the referral and the articulated issues of concern
Name of the selected PBI course, edition, and any additional requirements with PBI (such as coaching or extended follow-up)
Timeline within which to complete the course. Note that requiring the extended edition adds an additional 12 weeks to any course.
Whether an AIR Letter should be provided to the referring entity upon final completion.
If permissible, include information regarding additional requirements or expectations of the participant, besides the PBI course (e.g., ongoing use of a chaperone, therapy, anger management, AA, etc.)
Please note, all submitted documentation is securely stored and solely used for course facilitation.
How does PBI Education receive the referral documentation?
Documentation should be provided to the course participant for them to submit to PBI Education as part of their pre-course assignments. You may also provide the documentation directly to PBI Education, once the participant has registered for their course.
How will I know how the participant did in their course?
PBI Education courses are graded on a pass/fail basis. Upon successful completion of the course, a certificate will be provided via email to the participant. They can then provide that certificate to the referring entity, and PBI Education can verify this completion upon request. A certificate of completion indicates that the participant successfully achieved the course objectives and met the expectations for engagement and participation.
For referring entities interested in additional insight into a professional's participation in a course, an Accomplishments, Impressions, and Recommendations (AIR) Letter can be requested within the referral documentation. Information about the AIR Letters can be found below or by clicking here.
If a participant fails the course however, we will notify the referring entity and provide an explanation as to why they did not pass.
What happens after I make a referral?
Once the referral is made, the documentation is received, and the participant is registered for their course, nothing else is required by the referring entity. Upon the participant's successful completion, the participant will be provided a final certificate of completion via email, which they can then provide to their referring entity. If the referring entity has requested an AIR Letter (see above), it will be produced and sent via email directly to the referring entity following the completion of the course. In most cases AIR Letters are ready two weeks after course completion.
In the case that a participant does not pass a course for any reason, PBI will notify the referring entity right away and explain the cause for failure.
What if I need to refer more than one person?
Referring more than one person at a time is common, but keep in mind that individuals with a preexisting relationship are not allowed to take a course over the same date. Due to the confidential and sensitive nature of courses, existing personal relationships with other participants (e.g., colleagues, business partners, friends, etc.) can compromise the quality and impact of the educational experience.
PBI Education Course FAQ's