PBI Mission Statement
Our mission is to safeguard the public by providing clinicians and educators preventative education and personalized remedial interventions that reduce lapses in professionalism, thereby improving competence and performance.
About PBI
Since 2001, PBI Education has been dedicated to providing high-quality, clinical and academic based continuing education programs on the topics of: professional boundaries, civility and communication, ethics, medical record keeping, prescribing practices, risk management, and law. The goal of PBI programs are to equip course participants to become more ethical, safer professionals, demonstrated by increased competence, performance, and an elevated commitment to public safety.
Our Methodology
At PBI, we believe all professionals have the potential to slide down the slippery slope and make a mistake—but not everyone slips. In our courses, participants first examine their flawed reasoning to understand what led to their initial lapse in professional conduct. Then, PBI Faculty guide them through the develop of their Personalized Protection Plan©, allowing them to move forward as a safer professional.
PBI Faculty
Our Faculty are committed to excellence in education and an individualized approach to teaching. PBI Faculty are selected based on their clinical, academic, and professional expertise. Additionally, faculty are approved through our joint providership with the University of California, Irvine, School of Medicine.
PBI Team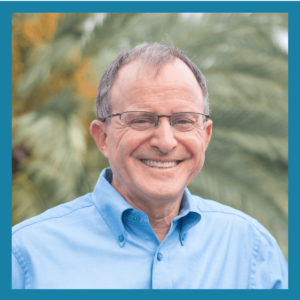 Mark Schenthal •
Vice President
mark@pbieducation.com •
904-401-2324
Mark joined the PBI team as Project Manager in 2015. In his current role as Vice President, Mark oversees company strategy, operations, marketing, and information.

Prior to PBI, Mark served as vice president of marketing & communications for a local publishing firm for five years and he has served 12 years at The Northern Kentucky Chamber of Commerce. While serving for the Chamber he graduated from The Institute of Organizational Management (US Chamber) in 2008 and received the designation of Accredited Chamber Executive (ACE) from the Kentucky Chamber of Commerce Executives. Mark graduated from The Ohio State University and Washington University in St. Louis. When not working, Mark is passionate about his family, his dog, walking & exercising, cooking, art, Ohio State football and enjoys a great adventure.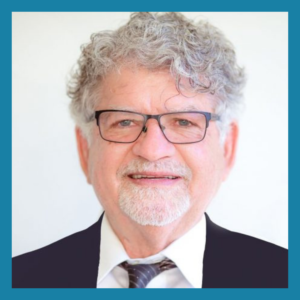 Greg Skipper, MD •
Medical Director
Dr. Gregory Skipper has devoted his career to assisting professionals. He has worked with Medical Regulatory Boards and Professional Health Programs around the country. He has published extensively regarding issues related to professional impairment. Dr Skipper was Medical Director of the Alabama Physician Health Program for 12 years from 1999-2011. In that capacity he worked closely with the Alabama Medical Board. He was on the Underwriter Committee for ProAssurance, a large malpractice conglomerate. Dr. Skipper is an expert in medical disciplinary issues and processes and gives talks on how Medical Boards function differently in every state, How Attorneys Think Differently Than Doctors, the National Practitioner Databank, Medical Errors and other similar topics.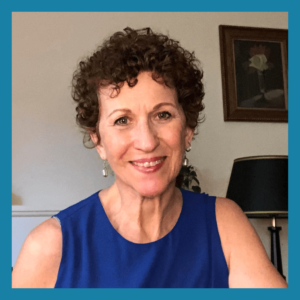 Catherine V. Caldicott, MD, FACP •
Regulatory Liaison & Consultant for Special Projects
catherine@pbieducation.com •
904-612-3773
Catherine V. Caldicott, MD, FACP, is an internist with over 20 years of experience in professional ethics education, remediation, coaching, and research. She served as an invited subject matter expert on the Federation of State Medical Boards Workgroup on Physician Sexual Misconduct, and is on the Advisory Board of a Greenwall Foundation funded project to assist state medical boards to protect patients by removing physicians who engage in egregious misconduct. Dr. Caldicott is regularly invited to present on topics relating to professional ethics and boundary remediation by regulators and professional associations across North America in medicine, nursing, chiropractic, occupational therapy, social work, and other healthcare fields.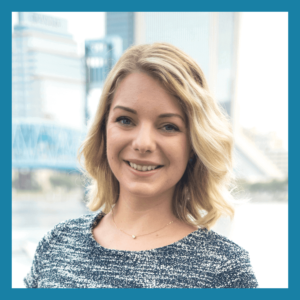 Leia A. Leiser •
Director of Operations and Education
leia@pbieducation.com •
904-860-6204
Leia joined the PBI team as Course Administrator in 2016. Since then she has transitioned into the Director of Operations and Education role, focusing on new and existing course development and educational administration. Leia is a graduate from Florida State University and brings her prior experience in medical conference planning and medical association management into her work at PBI. Her passion is helping people achieve their career goals by developing and managing high quality, impactful professional development programs. When not working, Leia loves camping, cooking, gardening, and relaxing with her friends, family, and cat.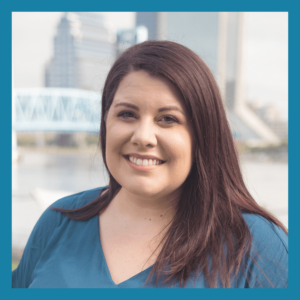 Amanda East •
Communications & Project Manager
amanda@pbieducation.com •
904-489-0900
Amanda joined the PBI team as Program Coordinator in 2019. She has since transitioned into the role of Communications & Project Manager. Amanda brings her experience managing non-profits organizations and expertise in marketing strategy and implementation, continuing medical education, and project management to the PBI Team. She holds a Bachelor's in Business Marketing from Florida State University. When not working, Amanda enjoys spending time with her family and expressing her creativity through art and graphic design.
Kasey Cleary •
Program Coordinator
kasey@pbieducation.com •
904-577-0041
Kasey joined the PBI team as Program Coordinator in 2021. She came to PBI with experience planning and managing medical conferences and non-profit medical associations. She is passionate about empowering others and providing exceptional customer service. She graduated from Rutgers University with degrees in both Journalism and Sociology. After relocating to Florida from the Northeast, Kasey enjoys all things outdoors and active including running, beach volleyball, and discovering new trails to bike. She also places a high priority on volunteering and loves being a mentor in the Big Brothers Big Sisters program.
Accreditation and Disclosure Statements
Accreditation Statements
Designated CME courses have been planned and implemented in accordance with the accreditation requirements and policies of the Accreditation Council for Continuing Medical Education provided by the University of California, Irvine School of Medicine and Professional Boundaries, Inc. The University of California, Irvine School of Medicine is accredited by the ACCME to provide medical education for physicians.
California Assembly Bill 1195 requires continuing medical education activities with patient care components to include curriculum in the subjects of cultural and linguistic competency. It is the intent of the bill, which went into effect on July 1, 2006, to encourage physicians and surgeons, CME providers in the state of California, and the Accreditation Council for Continuing Medical Education to meet the cultural and linguistic concerns of a diverse patient population through appropriate professional development. The planners, speakers and authors of this CME activity have been encouraged to address issues relevant in their topic area. In addition, a variety of resources are available that address cultural and linguistic competency, some of which are included in your syllabus or handout materials. Additional resources and information about AB1195 can be found on the UCI CME website at meded.uci.edu/cme.
Professional Boundaries, Inc. is approved by the California Board of Registered Nursing, Provider #CEP 15761
Professional Boundaries, Inc. is an accredited provider of continuing education courses for pharmacy professionals under the requirements of California Accreditation for Pharmacy Education and the California Board of Pharmacy. CAPE PROVIDER #217
PBI Education is a CE Broker approved provider.
Disclosure Statement
PBI Education is independently funded, meaning no outside funding is received. In accordance with the Accreditation Council for Continuing Medical Education (ACCME) Standards for Commercial Support, faculty and planners for these activities have executed and filed Disclosure of Conflict of Interest documentation (related to any relevant financial relationship with commercial interests) with the University of California, Irvine, School of Medicine, Department of Continuing Education.