About PBI Education Faculty
PBI Education's faculty are committed to excellence in education and an individualized approach to teaching. Members are selected based on their clinical, academic, and professional expertise. Course faculty are approved through our joint providership with the University of California, Irvine School of Medicine.
Teach with PBI Education
If you are interested in teaching with PBI Education, click here to submit an interest form.
PBI Education Faculty Members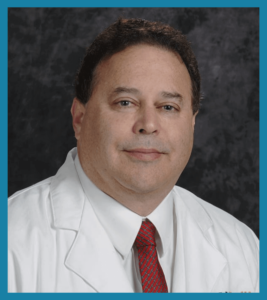 Alan Kaye, MD, PhD
Dr. Kaye is the Vice-Chancellor of Academic Affairs, Chief Academic Officer, and Provost; Pain Fellowship Program Director, and Professor, Departments of Anesthesiology and Pharmacology, Toxicology, and Neurosciences at Louisiana State University School of Medicine in Shreveport, LA. Over the previous 15 years, he served as Professor, Program Director, and Chairman of Anesthesiology at Louisiana State University School of Medicine in New Orleans.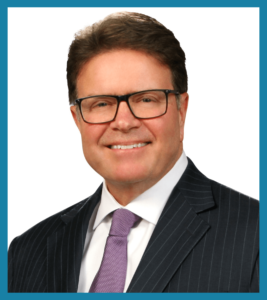 Alex Keoskey, JD
Alex Keoskey is a Partner in the law firm of Mandelbaum Barrett in Roseland, New Jersey. Licensed in New Jersey since 1996, and New York, Mr. Keoskey's law practice focuses on healthcare litigation and complex regulatory compliance issues for his law firm's Healthcare and Litigation groups. His primary area of expertise is defending physicians, dentists, chiropractors, pharmacists, psychologists, optometrists, nurses and a myriad of public and private health care entities in employment, administrative and regulatory compliance challenges, including the handling of disciplinary actions brought by state licensing boards, investigations brought by OIG, FDA, DEA and other government agencies. He also handles civil litigation involving employment, medical malpractice and billing-related fraud claims brought against health care facilities and individual providers by various private and government entities. Mr. Keoskey has served as litigation and compliance counsel for a large federally qualified health center ("FQHC") in New Jersey with over 750 employees, located in over 22 locations throughout northern New Jersey. Before entering college, Mr. Keoskey served for 7 years on active duty in the United States Marine Corp. He received his B.A. from Rutgers University and graduated from Rutgers Law School as well. Mr. Keoskey was a Deputy Attorney General assigned to the New Jersey Division of Consumer Affairs' Professional Boards Prosecution Section, handling matters assigned by the State Boards of Medical Examiners, Pharmacy, Dentistry, Chiropractic Examiners, Optometrists, Nursing and Physical Therapy.

Mr. Keoskey frequently lectures before physicians, dentists, hospitals and other health organizations regarding regulatory compliance, ethics and other legal issues and has authored several published articles in both medical and legal professional journals. He is also an active member of the American Society of Medical Association Counsel and is certified by the New Jersey Supreme Court as a Civil Trial Attorney.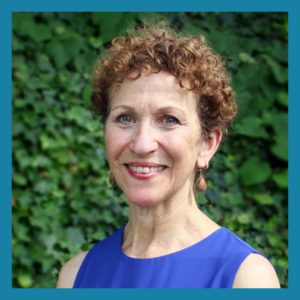 Catherine Caldicott, MD, FACP
Catherine V. Caldicott, MD, FACP, is an internist with over 20 years of experience in professional ethics education, remediation, coaching, and research. She served as an invited subject matter expert on the Federation of State Medical Boards Workgroup on Physician Sexual Misconduct, and is on the Advisory Board of a Greenwall Foundation funded project to assist state medical boards to protect patients by removing physicians who engage in egregious misconduct. Additionally, Dr. Caldicott served as the past Program Director of the Professional/Problem-Based Ethics (PROBE) Program with the Center for Personalized Education for Professionals (CPEP). Dr. Caldicott is regularly invited to present on topics relating to professional ethics and boundary remediation by regulators and professional associations across North America in medicine, nursing, chiropractic, occupational therapy, social work, and other healthcare fields. In addition to her faculty role, Dr. Caldicott serves at PBI Education's Medical Director.

Dr. Caldicott is a graduate of Princeton University and Dartmouth (now Geisel) Medical School. She completed her Internal Medicine internship at Yale and residency at the University of Michigan, where subsequently she was a Robert Wood Johnson Foundation Clinical Scholar. Her publications have appeared in such peer-reviewed journals as Academic Medicine, Medical Education, and Ethics and Behavior. Her article published in the Journal of Medical Regulation, "A 'Period of Maladjustment': Addressing the Novel Dilemmas Presented by the Modernization of Health Care," was selected by the JMR's Editorial Committee to receive the 2018 FSMB Award for Excellence in Editorial Writing.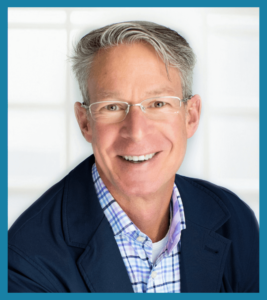 Christopher Greene, DC
A guide to Boards and Enforcement Agencies navigating the complexities of statutory requirements and professional standards, Dr. Greene brings clarity to challenging issues. Certified in auditing, documentation and compliance, Dr. Greene has assisted State and Federal Agencies in complex cases involving Fraud, Sexual Misconduct and Scope of Practice. For over 10 years, Dr. Greene has served chiropractic licensing boards in multiple states in the capacity of practice monitor and expert consultant. Fusing 30 years of clinical experience with unique skills in compliance and auditing, Dr. Greene has been a featured speaker for organizations including the Federation of Chiropractic Licensing Boards (FCLB). With a passion to help patients find lasting solutions for neck and back pain, Dr. Greene takes special interest in the effect of metabolic syndrome and chronic inflammation as compounding factors for musculoskeletal pain.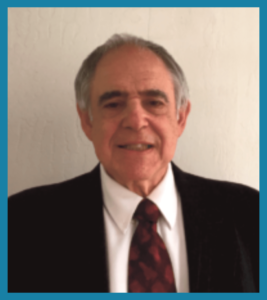 Dan Tennenhouse, MD, JD
Dan Tennenhouse, MD, JD received his MD degree from the University of Michigan School of Medicine, and his JD degree from the University of California Hastings College of the Law. He is a fellow of the American College of Legal Medicine, and has served two terms on the ACLM Board of Governors. Dr. Tennenhouse chaired the Incident Report Review Committee at the University of California San Francisco Medical Center for 14 years, a primary care staff physician for the UCSF Student Health Service, and was a consultant and lecturer in risk prevention education for the Kaiser Permanente Medical Care Program – Northern California Region for 10 years. Dr. Tennenhouse is a Volunteer Full Clinical Professor in the Department of Family & Community Medicine at the University of California, San Francisco School of Medicine. He is a medical-legal consultant for California law firms and has taught legal medicine and risk management at many different continuing education programs in medicine, nursing, and other health care fields.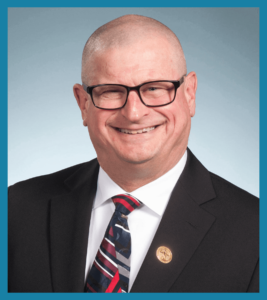 Dana Shaffer, DO
Dana Shaffer, DO is a Board Certified Osteopathic Family Physician who practiced the full spectrum of rural osteopathic medicine for 22 years. In 2018 Dr. Shaffer transitioned into full-time medical education and university administration; serving as Associate Deans in both undergraduate and graduate medical education. His work in medical education has included mentoring, precepting, and teaching medical students and residents in both the bedside and classroom settings. In addition, Dr. Shaffer has participated in medical peer review and been a member of two state medical licensing boards. His interests include professionals' use and misuse of social media, professional misconduct, and the evolving use of distance technology in both medicine and medical education.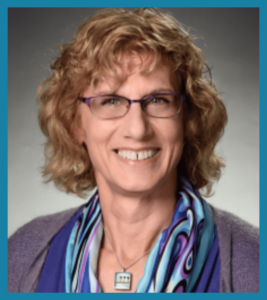 Deborah Kasman, MD, MA
Deborah Kasman MD, MA is board certified Family Physician with expertise in Bioethics. She recently retired from 11 years working as the Bioethics Director at Kaiser Permanente in Baldwin Park, California. As Bioethics Director, Deborah developed programs educating providers and staff on the ethics of clinical practice, ran an active ethics consultation service, led the bioethics committee, and initiated programs to address moral distress in providers and staff including additional for support for psychological distress during the COVID pandemic. Deborah grew up in the Chicago area, attended Brown University for undergraduate school, the University of North Carolina at Chapel Hill for her MD, and the University of Washington in Seattle, WA for her family practice residency as we as her her Masters of Arts in Bioethics. She completed two Primary Care Research Fellowships at Veterans Affairs Puget Sound Healthcare and Georgetown University, as well as served as faculty in Bioethics/ Internal Medicine at Georgetown University. Deborah is certified as an Applied Compassion Ambassador, having completed a year long training with CCARE (Center for Compassion and Altruism Research and Education) affiliated with Stanford University, and endorsed by the Dalai Lama, in November 2021. Deborah's lifelong passion and career has focussed upon provider well-being and ethics within the provider-patient relationship. Deborah has presented on these topics locally and nationally, as well as published in several medical and bioethics journal – such as JGIM, Academic Medicine, and the Journal for Narrative Inquiry in Bioethics- on the emotions of physicians, the ethics of clinical uncertainty, complex clinical ethical cases, and on parents experiences raising children on the Autism Spectrum. Deborah practices her belief that providers need to be regarded professionally, in order to extend their professionalism to patients and teams.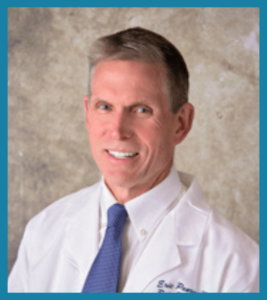 Eric Pearson, MD
Eric Pearson, MD earned his medical degree from the Medical University of South Carolina. He completed both his pain medicine and anesthesiology training at UAB (University of Alabama, Birmingham), where he served as Chief Resident. He is also a past president of the Southern Pain Society and the Mississippi Pain Society. Dr. Pearson co-founded Total Pain Care where he practices interventional pain medicine taking care of all types of pain including chronic back, neck pain as well as cancer pain. He also founded Regenerative Cell Therapies which focuses on Regenerative Injection Therapies (RIT) that are used to naturally treat and heal the cause of painful conditions, rather than simply masking the symptoms. With a passion for long-distance running, Dr. Pearson has completed more than 25 marathons. He also sponsors many local and regional runs and sporting events, such as the Total Pain Care Anderson's Cup Run that funds local charities.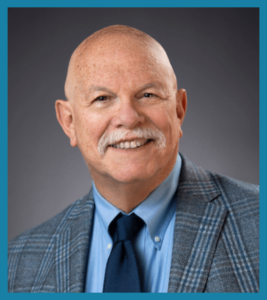 Jack Raber, PharmD
Jack Raber, PharmD is a 1975 graduate of the University of Southern California School of Pharmacy. During a long professional career, he has been a practicing hospital pharmacist in both the medical and psychiatric settings, a hospital pharmacy director, a regional hospital pharmacy administrator, and a consultant in private practice. Through his company, Clinipharm Services, he has played a prominent role in numerous criminal, civil, and administrative law cases nationwide as both a testifying expert or a non-testifying consultant in matters pertaining to pharmacy practice, pharmacy law, pharmaceuticals-related hospital and medical malpractice, over dispensing of controlled substances, and insurance fraud related to prescription drugs. Representative clients include the United States government, state attorneys general, attorneys specializing in healthcare law, criminal defense attorneys, and health insurance carriers. For twenty years, he taught classes in pharmacy practice, pharmacy standards of care, and pharmacy risk management at the University of Southern California. He regularly consults to attorneys representing pharmacists before the California Board of Pharmacy and has served as a retained practice monitor to pharmacies later disciplined by the Board.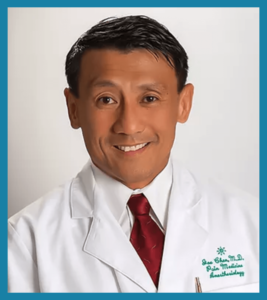 Y.C. Joe Chen, MD, MHCDS
Joe Chen, MD is the Owner of Sun Coast Pain Management Center, PA located on the Mississippi Gulf Coast. He is Board Certified in Anesthesiology with Subspecialty Certification in Pain Management. Dr. Chen has been caring for chronic pain patients on the Mississippi Gulf Coast since 1998. Dr. Chen completed his residency in Anesthesiology at the University of Texas Southwestern Medical Center in Dallas, TX. He then went on to complete his fellowship in Pain Management at the University of Florida Medical Center in Gainesville, FL. After his fellowship, Dr. Chen held an appointment as Assistant Professor at the University of Florida Medical Center. Dr. Chen completed his Master of Health Care Delivery Science at Dartmouth College. He has served as President and as Treasurer for the Mississippi Pain Society. He was Chairman of the Pain Management Committee and Cancer Committee at Oceans Springs Hospital. Dr. Chen was also appointed to the Ethics Committee at Ocean Springs Hospital. He has reviewed cases for the US Attorney's Office, Mississippi State Medical Board of Licensure, Mississippi State Workers Compensation Commission, Texas Workers Compensation Commission, and Genex Services. Dr. Chen has published articles in pain management peer review journals and speaks frequently nationally regarding various aspects of pain medicine. He enjoys teaching others about pain management as well as teaching the martial arts. Dr. Chen is a 2x International Brazilian Jiu Jitsu Federation World Champion and International Kung Fu Champion.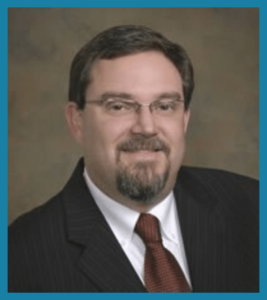 Jon Porter, JD
Jon Porter, JD is a partner of the law firm of McDonald, Mackay & Weitz, L.L.P., Austin, Texas. Licensed in Texas since 1999, Mr. Porter has worked as an attorney in both the public and private sectors. He worked as an appellate attorney for a large Houston-based law firm, writing briefs for various courts including the US Supreme Court and the Texas Supreme Court. In the public sector, Mr. Porter was a legislative aide for Texas Representative Senforia Thompson. He was a licensure investigator for the Texas Medical Board for several years before attending law school. Mr. Porter returned to the Texas Medical Board as a prosecuting attorney and later became the Director of Enforcement and Compliance. Mr. Porter joined as a partner of the law firm of McDonald, Mackay & Weitz, L.L.P in 2003. His current practice focuses primarily on physician licensure defense, health law, general administrative law, and professional licensing for health care providers. He frequently works with health care professionals who are experiencing chemical or mental impairment, standard of care issues, licensure matters and boundary issues. Mr. Porter is frequently called on for speaking on topics of medical regulation and medical-ethical issues.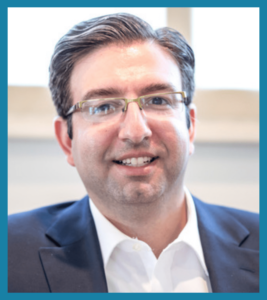 Matthew Goldenberg, DO
Matthew Goldenberg, DO is double Board Certified in Psychiatry and Addiction Psychiatry and is a certified Medical Review Officer (MRO). Dr. Goldenberg is an expert in the evaluation and treatment of mental health disorders and is an addiction specialist for adults in his private practice in Santa Monica, California. Dr. Goldenberg is a HIMS train evaluator of Pilots for the FAA and provides expert evaluations and testimony for healthcare providers who are engaged in legal proceedings. In addition to his private practice, Dr. Goldenberg provides addiction psychiatry consultations to residential and outpatient addiction and mental health treatment programs. Dr. Goldenberg is also an active author, researcher and invited speaker at local and national conferences. He also volunteers his time as a Clinical Instructor in the Department of Psychiatry at UCLA.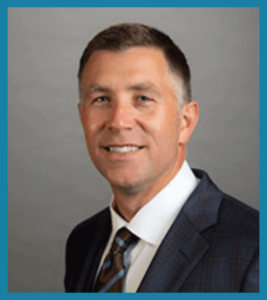 Richard Webb, MD, JD
Richard Webb, MD, JD was born and raised in Meridian, Mississippi. Dr. Webb graduated from Mississippi State University with a degree in prelaw/bachelor of arts. He then went on to Mississippi College School of Law for his Juris Doctorate and the University of Florida for his LL.M. in Taxation before returning to work in the Jackson area as a tax attorney. After several years working in private law practice, as well as law clerk for Chief Justice William Waller Jr., Dr. Webb was moved to pursue the field of medicine and returned to the University of Mississippi Medical Center and graduated from Medical School in 2013. Dr. Webb's professional training in Anesthesiology and Interventional Pain Management were both completed at the University of Mississippi Medical Center. His training at the University of Mississippi Medical Center was highlighted by multiple awards and recognitions including the Gold Humanism Award, Resident of the Year Award, Citizenship Award for the Department of Anesthesia, Chief Resident for the Department of Anesthesia and Chief of the Chief Resident's Council for UMMC. Dr. Webb has a passion for functional improvement and pain reduction in patients and offers various treatments for patients with spinal disorders, joint issues, cancer related pain, complex neurologic conditions as well as general work and athletic related injuries. Additionally, Dr. Webb is involved in the advancement of novel, ultrasound guided procedures for precision guided interventional pain management.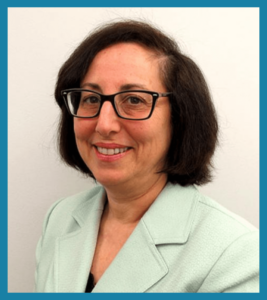 Sindy Paul, MD, MPH, FACPM
Sindy Paul, MD, MPH, FACPM is Board Certified in General Preventive Medicine and Public Health. Her career includes leadership roles in public health, medical education and medical regulation. She served on the Editorial Board of the Journal of Medical Regulation, twice received the Federation of State Medical Board's (FSMB) Ray L. Casterline Award for Excellence in Medical Writing, represented New Jersey as its FSMB Annual Meeting Voting Delegate, and was an invited expert member of the Greenwall State Medical Boards Panel. She was a member and Past President of the New Jersey Board of Medical Examiners and its former Medical Director. Dr. Paul worked in various roles at the New Jersey Department of Health (NJDOH), most recently as the Medical Director and Care and Treatment Director of the Division of HIV, STD, and TB Services. Her teaching experience includes public health students, medical students, residents, fellows and continuing medical education. She was the Residency Program Director for the NJDOH General Preventive Medicine: Public Health Residency Program, received the Academy of Medicine of New Jersey's Medical Educator of the Year Award and received many teaching awards in addition to the Distinguished Alumna Award from the University of Medicine and Dentistry of New Jersey. Dr. Paul has published and presented extensively on topics in medical regulation and public health. She served on many Centers for Disease Control and Prevention (CDC) working groups and committees. She is the Past President of professional organizations including the Infectious Diseases Society of New Jersey, the Institute of Medicine and Public Health of New Jersey, and the New Jersey Public Health Association. She was also the Public Health Regent for the American College of Preventive Medicine, Chair of the Joint Council of Preventive Medicine Residency Program Directors, and was a member of the Executive Committees of The Academy of Medicine of New Jersey and the Section on Public Health and Preventive Medicine of the College of Physicians of Philadelphia.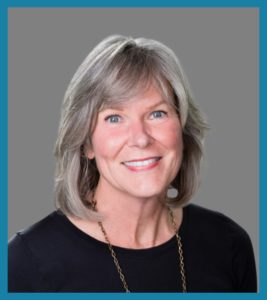 Susan Ulan, CCFP, CCPE
Susan Ulan, MD, CCFP, CCPE, is a family physician with over 13 years of medical regulatory experience in Canada. She achieved her MD from Western University in London, Ontario (1988) and was certified by the College of Family Physicians of Canada in 1990. She practiced as a family physician in Edmonton, Alberta for 20 years and was an Assistant Clinical Professor at the University of Alberta. Dr. Ulan joined the College of Physicians & Surgeons of Alberta (CPSA) in 2009 and held key leadership roles at the CPSA from 2014 to 2022. She served as the Deputy Registrar responsible for the Continuing Competence Program from 2020 until 2022. She has previously been the Hearings Director and the Assistant Registrar for Registration, Registration Assessments; the Assistant Registrar responsible for the Physician Health Monitoring Program, the Triplicate Prescription Program, and Senior Medical Advisor for the Physician Prescribing Practices Program. She achieved her Canadian Certified Physician Executive (CCPE) designation in 2020.

Dr. Ulan's regulatory background includes extensive training and experience with monitoring physicians with health conditions and professional boundary-related issues. Physician education and remediation when possible has been a focus of Dr. Ulan's regulatory career throughout the various portfolios that she has led over the past 13 years.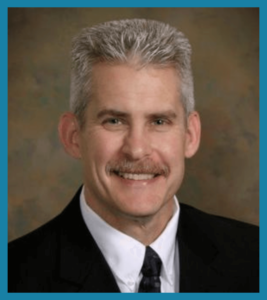 Tim Weitz, JD
Tim Weitz is a founding partner of the Austin-based law firm of McDonald, Mackay, Porter & Weitz, L.L.P. Licensed in Texas since 1986, Mr. Weitz has worked as an attorney in both the public and private sectors. He served as the General Counsel for the Texas State Board of Medical Examiners, now known as the Texas Medical Board, where he also provided legal services to the Texas State Board of Acupuncture Examiners and the Texas State Board of Physician Assistant Examiners. His background includes both criminal defense and criminal prosecution as a judge advocate in the U.S. Marine Corps, and he has private practice experience in a wide range of general civil matters.

Mr. Weitz is a frequent speaker on a variety of health law related topics, grass roots lobbying, and professionalism. He is Board Certified in Administrative Law by the Texas Board of Legal Specialization, and his daily practice focuses primarily on physician licensure defense, health law, general administrative law, and professional licensing issues for health care providers of all kinds. He has formal training and extensive experience in mediation, and his practice includes both mediations and contested hearings at the State Office of Administrative Hearings (SOAH).

Mr. Weitz has also been retained as a lobbyist and consultant on health care legislation and has served as adjunct faculty at Texas State University as well as the Texas Health and Science University, formerly the Texas College of Traditional Chinese Medicine. He is an experienced and practical educator and has been an invited speaker at the University of Texas School of Law, the Baylor School of Law, and the Army-Baylor Physical Therapy Program. Additionally, Mr. Weitz is an ASAE certified association executive and has a history of involvement in various projects for non-profit organizations in and outside the health care field.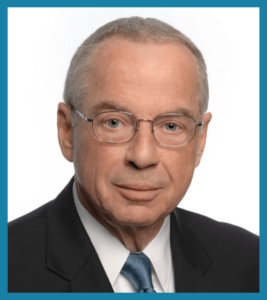 Tom Curtis, JD
Tom Curtis, JD is a partner with the law firm of Nossaman, LLP, with more than 45 years of experience representing clients in the healthcare sector on a wide range of issues including, medical staff peer review proceedings, licensing proceedings, writ proceedings, State and Federal Court civil litigation, and related appellate proceedings. Mr. Curtis represents medical staffs, medical groups, and other healthcare entities on regulatory compliance issues, drafting of bylaws, policies, procedures and hearing plans, and assisting in the development of long range plans. Mr. Curtis is a Fellow of the American Bar Foundation. This recognition is limited to one third of one percent of lawyers licensed to practice in each jurisdiction. Members are nominated by Fellows in their jurisdiction and elected by the Board of the American Bar Foundation. He is also an AV Preeminent® Peer Review Rated by Martindale-Hubbell attorney and a frequent lecturer and author on current health law issues.
PBI Education Emeritus Faculty Members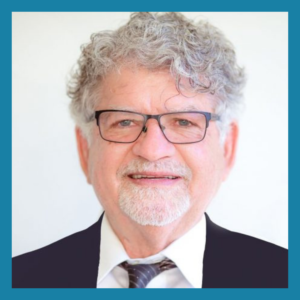 Greg Skipper, MD
Dr. Gregory Skipper has devoted his career to assisting professionals. He has worked with Medical Regulatory Boards and Professional Health Programs around the country. He has published extensively regarding issues related to professional impairment. Dr Skipper was Medical Director of the Alabama Physician Health Program for 12 years from 1999-2011. In that capacity he worked closely with the Alabama Medical Board. He was on the Underwriter Committee for ProAssurance, a large malpractice conglomerate. Dr. Skipper is an expert in medical disciplinary issues and processes and gives talks on how Medical Boards function differently in every state, How Attorneys Think Differently Than Doctors, the National Practitioner Databank, Medical Errors and other similar topics.