The Value of Rehabilitation
The Value of Rehabilitation

Topics
Remedial Education
Those who dismiss it as inadequate fail to realize what's involved
People are often outraged when a physician who's been disciplined returns to practice. The assumption seems to be that medical boards are going easy on offenders by requiring only that they participate in some "self-indulgent" rehabilitation program before rejoining the profession.
No one would claim that board oversight is flawless or that specific rulings should not be questioned. But it's a mistake to dismiss rehabilitation, per se, as a simplistic or worthless substitute for retribution. The board's goal, after all, is not to punish offending physicians but to ensure that the public is well cared for. That means rooting out those who cannot be trusted, but it also means allowing skilled doctors who manage to turn their lives around to continue treating patients.
It takes guts to make it through the various stages of rehabilitation. The process begins in guilt and shame. Initially, most physicians deny that they have done anything wrong, certainly nothing like what the board has accused them of. But rehabilitation cannot begin until a physician overcomes his own denial and accepts the fact that he has injured someone who came to him for help.
That is a harrowing realization for someone who has devoted their career to healing. Rather than accept it, some physicians surrender their license in disgust or refuse to undertake the rehabilitation required to remain in practice. Others who do confront what they've done often become seriously depressed, even suicidal.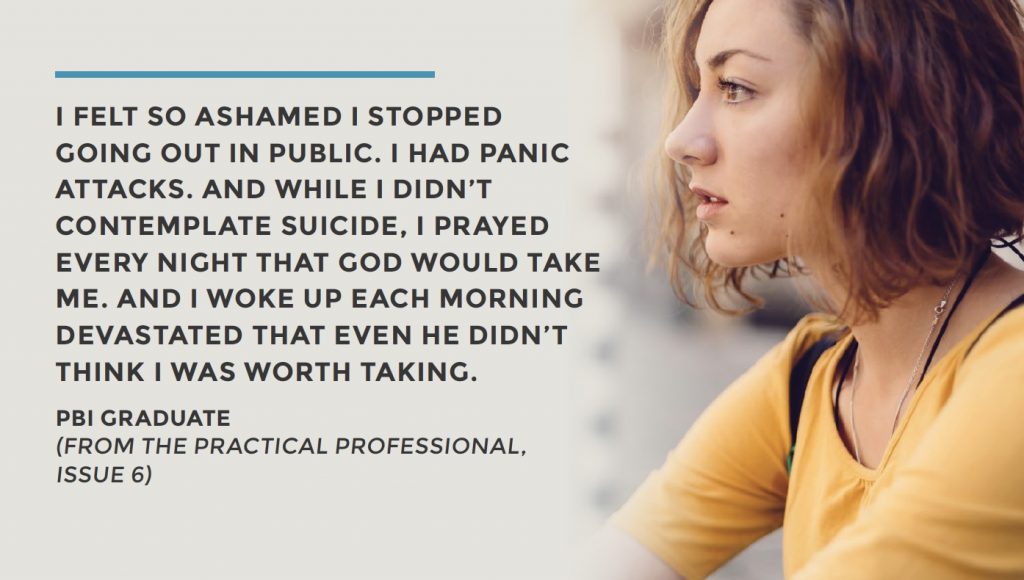 Without the right kinds of support, the disgraced physician can be overwhelmed at this point, losing all sense of personal worth. This is the second challenge violators must overcome. Peter Graham, co-founder of Acumen Assessments and the Acumen Institute, labels it "pathological shame or guilt," because instead of motivating someone to make changes, it incapacitates them. Whatever you call it, only those who can escape such hopelessness are able to move ahead to the third stage of rehabilitation.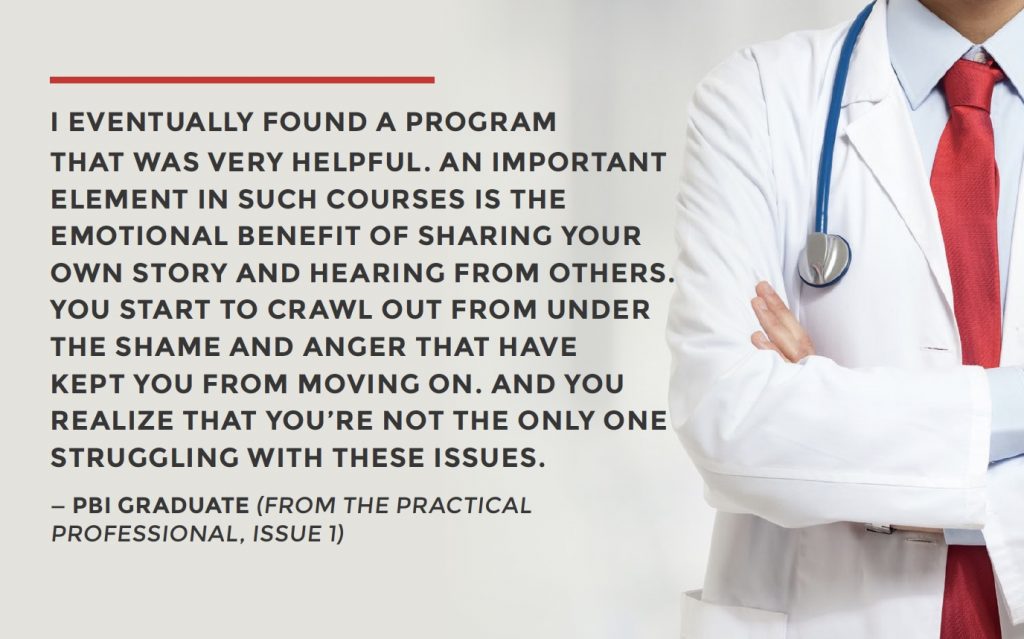 Now comes the difficult work of rebuilding a life and possibly a career. You can't fix yourself if you don't understand what's broken, so the physician now has to do what none of us seem able to accomplish without help—question his most basic assumptions about who he is, what he is good at, what gives his life meaning and purpose. Answering these questions leads to what I call "recalibration." People who complete this phase of rehabilitation do not simply return to their lives, they reinvent themselves in ways that reflect what they have learned about their own frailties and strengths. They may change the kind of medicine they practice or the kinds of patients they treat; they will almost certainly devote more attention to family and friends outside of work so they can devote the right kind of attention to those they care for professionally.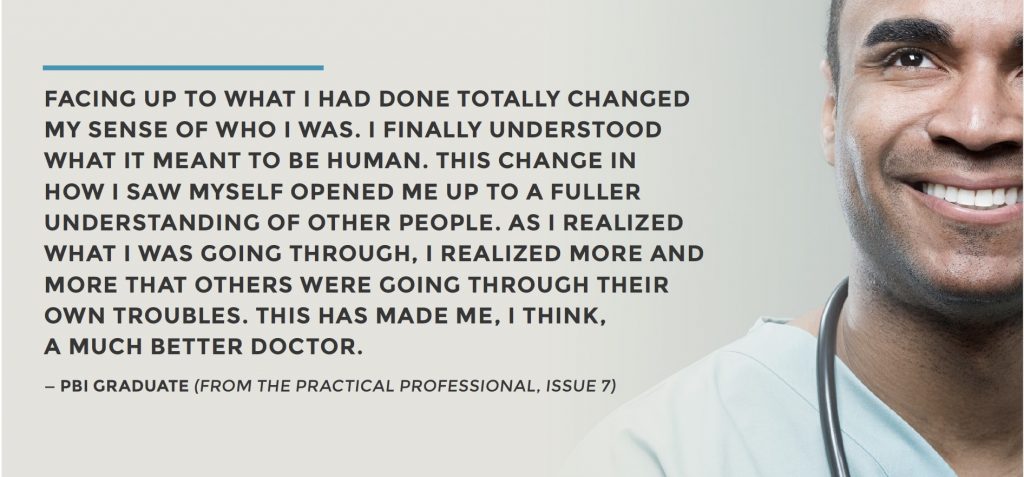 Having come so far, the rehabilitated physician can lose it all if he fails to adopt the two cardinal virtues of professional boundaries: grit and humility. No matter how much a physician has changed, there will always be aspects of his violation that cling to his new life. He may no longer be accepted by patients' health insurance; years without a license may leave him with lasting debt; colleagues and neighbors may shun him. The only way to survive the seemingly endless "sequela" of violation is to keep on keeping on—in other words, grit.
And the only way to avoid another violation is to abandon arrogance and embrace humility. The rehabilitated doctor has to accept himself for who he is, flaws and all. As he returns to work, he must remain alert for warning signs he might have missed in the past and be willing to seek help he once viewed as weakness.
Medical boards exist to protect the public's health and safety, not the careers of licensed physicians. But given the growing demand for good doctors, boards should be commended, not condemned, for helping skilled physicians reclaim their careers as trained healers. And anyone expressing outrage at a doctor's return to practice should consider the benefits of being treated by a physician who has taken responsibility for her actions, confronted her demons and shown the fortitude and humility needed to earn back the board's trust.