Practicing What We Teach

Topics
Best Practices
Education
Faculty
Over the years, PBI Education has strived to uphold the highest ethical standards in both our business practices and policies. Here's a look at how we've done this and the thinking behind our decisions.
If there is one thing most people agree on, it's the value of ethical guidelines and professional boundaries. Yet many of us don't always give as much thought as we might to the policies and practices we employ in our own professions and businesses.
Over the years, we at PBI have run into situations that have made us stop and think. In some cases, we ended up fine tuning the way we do business. In others, we gained a new perspective on existing policies.
As a provider of intensive interventions in professional ethics, boundaries, and responsible clinical practice, we are committed to practicing what we teach. Toward that end, we have decided to put our approach to these issues in writing and share them publicly. In each case below, we identify the principle involved, discuss the issue in question, and finally state PBI's position.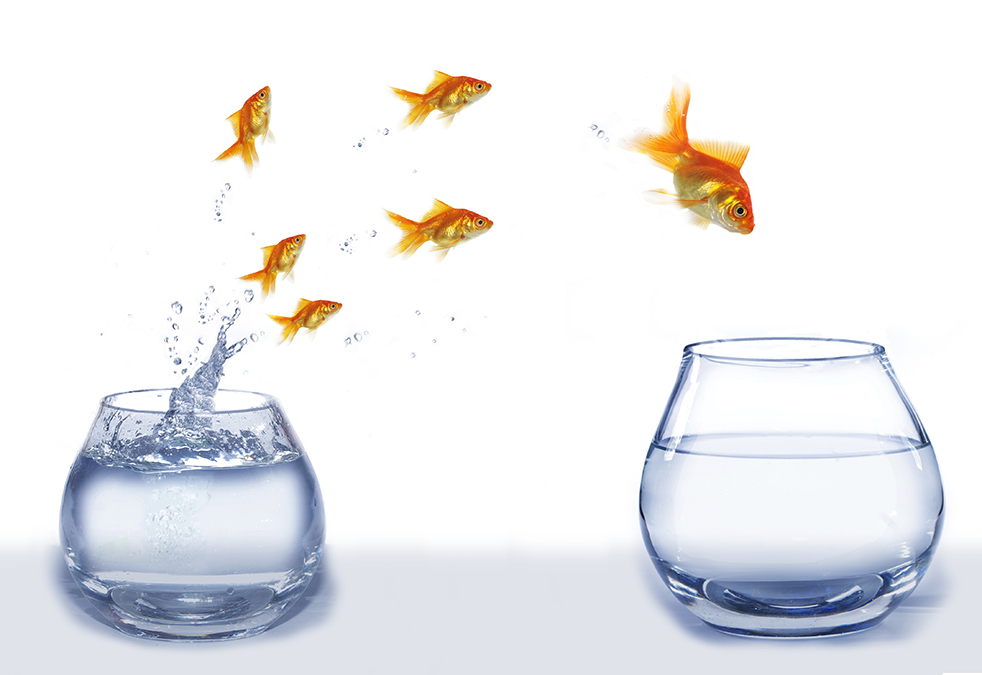 We welcome comments and questions. In fact, we hope our list prompts a wider discussion and perhaps even broad agreement about how we, as a professional community, should handle these and other issues.
AVOIDING CONFLICTS OF INTEREST: We should avoid any relationships or commitments that create an opportunity for our own interests being put before those of our course participants or the referring entities that put their trust in us.
Third-Party Support: As an accredited CME provider, PBI is bound by the regulations of the Accreditation Council for Continuing Medical Education (ACCME). According to ACCME, no accredited educator, remedial or otherwise, can accept financial support from someone with a vested interest in what they teach. So, for instance, a course on prescribing opioids cannot be sponsored by a pharmaceutical company marketing drugs related to pain management or addiction treatment unless the support is properly disclosed and effectively managed.

PBI is completely self-funded. We will not seek nor accept any third-party support. 
Self-referrals: As remedial educators, we have a fair amount of power over our course participants. They count on us to help guide them through one of the most difficult times in their lives and to prepare them for a better future.
Given this power differential, we take special care not to coerce or constrain students' educational choices for our own advantage. We avoid promoting only PBI courses either directly, by trying to persuade students to take a particular course, or indirectly, by offering them financial incentives to do so.
Whenever possible, PBI faculty give students interested in additional course work the names of at least three providers. If we don't know of comparable courses elsewhere (as with our Maintenance and Accountability Seminar), we encourage students to explore possibilities on their own.

We do not discount courses for existing students or offer other incentives to keep them as participants.
FOSTERING ACCOUNTABILITY: It is vital that those we teach learn the value of accountability. We should avoid any practice that undermines this educational goal. 
Discounting mandated courses: Practitioners facing serious discipline often find themselves financially stressed. Inevitably some ask if they can get a break on tuition, so we checked with a couple of regulatory agencies. They felt that any intended generosity would actually undercut one of their primary goals, fostering accountability.
When a regulatory agency mandates a remedial course, the practitioner is responsible for fulfilling the requirement. It doesn't matter if attending the course is inconvenient or paying for it is financially stressful. It is up to the practitioner to find a way to get it done. Whether they take an extra job, cut back on other expenses, or find financing, they are accountable for meeting all the course requirements, including tuition.
Practitioners who commit violations tend to think the rules don't apply to them or that they are "smart" enough to get around them. If we were to make allowances or otherwise accommodate these participants, we would be reinforcing this attitude. Given PBI's emphasis on accountability — it is a key component of PBI's Violation Potential Formula™ — we do everything we can to support, not undermine, accountability.
PBI does not offer financial assistance to anyone enrolling in a mandated course. However, short-term payment plans are available to those that need them. 
MAINTAINING NEUTRALITY: Regulatory agencies rely on our objective evaluations of participant performance. We should avoid any actions that call our neutrality into question.
Advocating for students: Attorneys sometimes ask us to write letters of support for clients who have done well in our courses. Some ask if we will agree upfront to writing such letters. We see two ethical issues here. In the first place, instructors do not know enough to advocate for a participant's readmission to practice. Performing well in class does not necessarily mean someone is ready to start seeing patients again, and their class performance is all instructors have to go on.
More importantly, the moment we become advocates for a student we relinquish our role as objective educators. If one of our instructors sends a letter supporting a student's appeal to the regulatory agency or even appears as an expert witness in a student's case, they jeopardize PBI's reputation as a neutral party in the eyes of the regulator. And as we tell our students, perception is nine-tenths of the law.
PBI faculty do not write letters of support for students and will not appear as expert witnesses in cases involving students.

If requested by the regulator or referring entity, we will submit an AIR letter (Accomplishments, Impressions, & Recommendations)
AVOIDING DUAL RELATIONSHIPS: Prior personal or professional relationships cannot be allowed to interfere with an instructor's objective judgment.
Teaching clients and/or friends:  As all of our graduates learn, every dual relationship is a conflict of interest. An instructor who is friends with a student must inevitably choose between preserving their friendship and addressing what are often uncomfortable issues the student needs to confront. A lawyer who has a client as a student must decide which relationship is more important to them. While some individuals may be equipped to handle these divided loyalties and some relationships may be able to survive the stress, it is never worth taking the risk. 

PBI faculty members do not teach people they know outside of class. If a friend or client wishes to take a course they teach, they refer them to another instructor or other providers.
MODELING BEHAVIOR: Students learn as much by observing how instructors behave as they do by listening to what they say.
Practicing what we teach: When an instructor explains why they won't write a letter of support for a student or why PBI does not offer discounts, they not only gain credibility, they also serve as a powerful role model. 

PBI faculty are expected to follow the guidelines and observe the boundaries they teach, as well as those outlined above. 
Every one of our graduates leaves PBI with a Protection Plan. It details how they intend to manage the key variables in their own Violation Potential Formula.™ As we tell them, their plan remains valuable only if they review and revise it whenever their situation changes. The same holds true for PBI itself, which is why we will continue to review and update these principles and practices as needed. Whenever we make a significant change, we'll tell you about it here in our blog. That transparency is a key part of our organizational protection plan. It's how we will hold ourselves accountable for practicing what we teach.