PBI Education Celebrates Two Decades of Impactful Education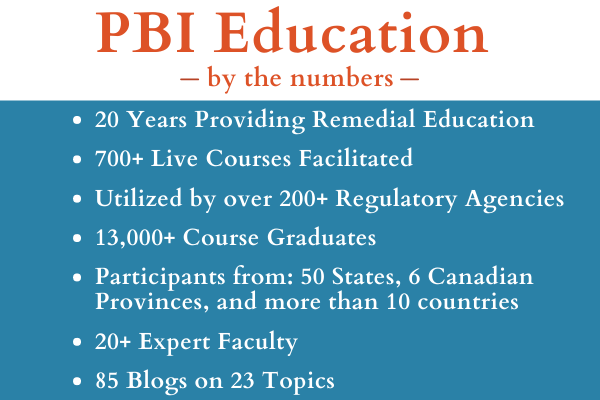 Since 2001, PBI Education has provided high-quality, continuing education courses. In celebration of two decades of providing impactful education, we will be offering exclusive content, programs, and promotions throughout 2021.
Subscribe to our email list to be the first to hear about these opportunities.
---
20th Anniversary Non-Remedial Course Discounts
In celebration of our 20 Year Anniversary, and as a patient safety initiative, the following online preventative courses are being offered for only $20 each. That's a discount of more than 70% off the regular course prices.
PBI The Complete Professional Course
An introduction to navigating professional boundaries in medicine. Editions: Doctoral, Non-Doctoral.
PBI Medical Chaperone Training Program
A comprehensive guide to serving as a medical chaperone in a variety of settings. Editions: Voluntary, Mandated.
PBI Managing Clinician-Patient Conflicts Course
A study of strategies for conflict management, deescalating tension, and understanding patients with personality disorders.
---
PBI Education Graduate Success Stories
For our anniversary, we are featuring a collection of success stories from our course graduates. These are stories of transformation, professional growth, and serve to underscore the effectiveness of timely, impactful remediation.
Dr. Kent's Success Story
"If you don't change, you're going to repeat the same mistakes that got you into hot water in the first place." – Dr. Kent
Dr. Thompson's Success Story
"I finally realized what I hadn't the first time around, that a lot more was going on in me than I knew." – Dr. Thompson
Are you a PBI course graduate with a success story to share? We would love to hear how our courses have impacted you and your career. Interested graduates should contact our staff at info@pbieducation.com.